Bennett's List of the Best Books of 2011
I consumed over 30 books in 2011 (my second year as a Kindle owner). But at the end of October, I started to panic. The year was almost over, and I had yet to read something that I felt deserved a five-star rating. Looking over my finished reading list, I noticed the problem. I wasn't being strict enough when choosing books. My Amazon shopping cart was growing out of control because I had a habit of adding every book that got any public notoriety or had the slightest hint of a compelling premise.
To fix this mess, I immediately changed my strategy and only permitted myself to purchase books that truly, truly excited me. Not surprisingly, most of the titles below were a part of that shift.
So I guess that's my advice to readers for 2012. Remember that reading a book is a big commitment (especially if you're like me and refuse to quit in the middle). Depending on how fast you read, each book you pick up will be a part of your life for days, weeks or even months. Don't waste time reading books that you think you should read. High school is over. Real life doesn't have a required reading list. Go ahead and experiment with new authors and new genres, but don't commit to anything that you will need to force yourself to finish. This is supposed to be pleasurable reading. And if the pleasure is gone, then what's the point?
With that said, on to the list!

 
1. The Visible Man, Chuck Klosterman - amzn.to/sdsekO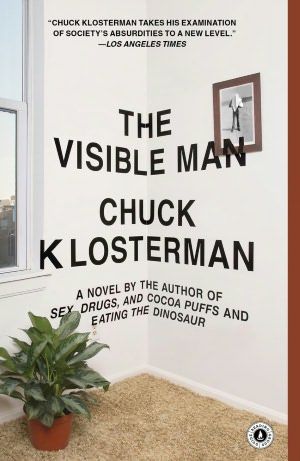 There's one thing you need to accept in order to enjoy The Visible Man: Chuck Klosterman is smarter than you are. If you're a fan of Klosterman's nonfiction work (most notably Sex, Drugs, and Cocoa Puffs), chances are you've already accepted this.

The man's brain operates differently than any other writer out there. He focuses on parts of life that most people ignore and can dig into a topic so deeply that you wonder if he is trying to rescue a Chilean miner with his words. Klosterman has created some clever essays by combining that approach with pop culture topics, but fiction is a different game.

I think that's probably why I loved The Visible Man so much. It works just fine as a captivating narrative, but the level of philosophical and cultural exploration pushes the limit of what a novel can do (reminiscent of one of my favorite authors, Paul Auster). Klosterman somehow manages to entertain you with a coherent story and, at the same time, challenge everything you know. It may sound like this book is a headache waiting to happen, but I swear it's worth it.



2. The Art of Fielding: A Novel, Chad Harbach - amzn.to/sykYdE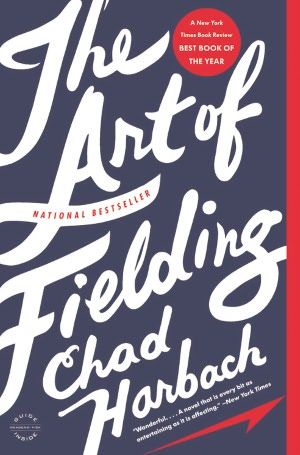 While I have plenty of reasons for putting The Art of Fielding on this list, I'm not exactly sure why it has received so much fanfare from the literary community. Honestly, it seems like the type of novel that book snobs would dismiss for being too simple or shallow.

Harbach builds a story on the core of four main characters and how their lives intersect on the campus of a midwestern college. Focusing on the perspectives of a group cast instead of a single main character is not a new approach to storytelling, but I found it refreshing to have the pieces of the novel fit together in a logical manner – instead of the abstract way they do in recent acclaimed titles like Let the Great World Spin and A Visit from the Goon Squad (both of which I hated).
My point is this: having a straightforward plot does not automatically remove the literary quality from a novel. Harbach's book is proof, and I'm glad it is being recognized as a worthy piece of fiction.
The heavy baseball themes in The Art of Fielding have probably skewed it towards an audience of sports fans, but don't let that taint your attitude about it. Harbach keeps the focus on his characters and how each one is screwed up in his or her own special way.

 
3. The Marriage Plot: A Novel, Jeffrey Eugenides - amzn.to/vLXHsq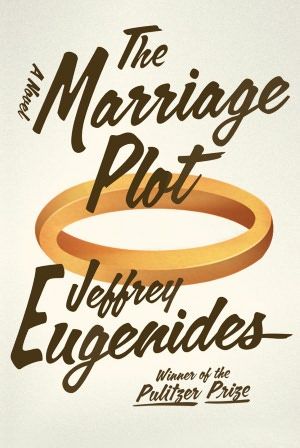 If this book had been written by an unknown author or first-time novelist, I would have ranked it at the top of my list. But The Marriage Plot was not written by a nobody. It was written by Jeffrey Eugenides, the author of the super fantastic Middlesex (and The Virgin Suicides – which I still need to read).
The same one word kept popping into my head as I made my way through The Marriage Plot: safe. It's a book about English majors from the northeast who can't stop talking classic literature, can't figure out who they love, and can't find a way to deal with their depression. In terms of literary topics, that's about as safe as it gets.
I tried and failed to construct an opinion of Eugenides' new book without comparing it to his most recent work. The disconnect between the two novels goes beyond the obvious contrasts in their tone and subject matter. When measured against Middlesex, The Marriage Plot lacks the creative and emotional edge needed to distinguish itself as a literary masterpiece.
Eugenides is still a master at crafting words and developing detailed characters, but after producing something as daring as Middlesex, perhaps a minor letdown was inevitable.

 
4. The Postmortal: A Novel, Drew Magary - amzn.to/uZfyWF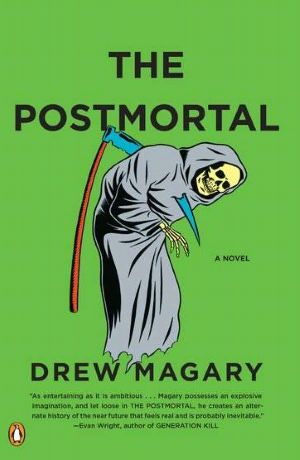 Magary, who is best known for his wild sports writing on blogs like Deadspin, ventured into fiction territory for the first time in 2011.
The Postmortal has the best premise of any novel I read this year. Like, I'm legitimately upset and annoyed that I did not think of it first.
In the not too distant future, scientists have discovered a cure for aging. However, it's not exactly a prescription for immortality. The drug will halt your body from getting any older and prevent you from dying of old age, but you can still be killed by other means (natural disaster, murder, cactus wrestling, etc.). The legalization of the cure creates a boatload of political, social and cultural conflicts, which Magary examines through blog entries written by his narrator (an approach clearly inspired by the author's day job).
Magary's style in The Postmortal is more subdued than his online rants (meaning no poop jokes) and there weren't as many laugh out loud moments as I hoped, but the escapades of the main character gnaw on some fascinating questions. This is speculative fiction done right.

 
5. In The Plex: How Google Thinks, Works, and Shapes Our Lives, Steven Levy - amzn.to/uXwu2i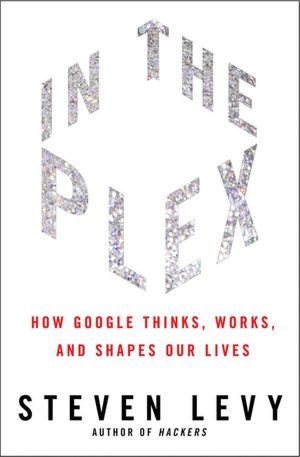 Walter Isaacson's biography of Steve Jobs was the top selling book of 2011 just about everywhere. As a result, it has overshadowed Levy's engrossing look at the history and evolution of Google, which should be recognized as the best technology book of the year.
Levy is a god in the tech journalism world. He's covered every major company and product over the last two decades, first at Newsweek and now at Wired. It's too bad that Jobs wanted a non-geek to write his authoritative biography, when someone like Levy could have given that icon the true retrospective he deserved.
But let's get back to In The Plex, because it tells a story that is arguably just as riveting as the semi-fabricated plot of The Social Network. Thanks to his unprecedented access to Google's campus, its employees and even its founders, Levy is able to provide true insight into the company that blogs and journalists on the outside just can't produce.
Levy devotes the same level of depth to the company's great successes (web search, advertising) and to its massive failures (Google Buzz, the China experiment). The story of Google is far from over, but In The Plex provides it with a worthy opening chapter.
henriquezde9 likes this
heathafeath reblogged this from bennettgavrish
bennettgavrish posted this