Do not give Best Buy your old gadgets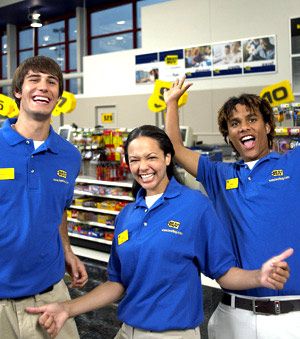 Best Buy recently launched a new buy-back program to allow customers to trade in their old gadgets for store credit towards new ones. Even if the product has lost all of its value, Best Buy says it will take it off your hands and recycle the parts.
Sounds like a total win for consumers, right? Well – don't forget to check the fine print.
As GottaBeMobile found out, you actually have to buy in to the program at the time of the original purchase if you ever plan to bring back your gadget. So essentially, Best Buy wants you to pay them extra money for the right to sell a used product back to them in the future. In the terms of the program, Best Buy refers to this ridiculous charge as the "Plan Fee" and conveniently does not mention the exact cost.
Obviously, Best Buy is looking to make some quick cash off of naive shoppers. They're banking on the fact that people will sign up for the buy-back program, pay the fee … and then forget all about it and never bring back the item.
Best Buy is notorious for the rip-off scams that they try to stick on customers at the register. No matter what the blue shirts try to offer you, just say no. You don't need their warrantee, you don't need their PC support, and you definitely don't need to join this buy-back program.
If you are looking to get rid of some old electronics, there are much better options out there. You've got eBay, Craigslist and my personal favorite – Gazelle.